400 hectares of cash crops.
Production of cash crops is a large part of our business model. We have field areas of almost 400 hectares that are grown annually. Of crops we mainly deal with wheat, rye and barley. The majority of our harvest is used directly for feed.

Besides grain, we also grow rapeseed and horse beans. Our rapeseed is sold directly and may be dried in our own locations before resale.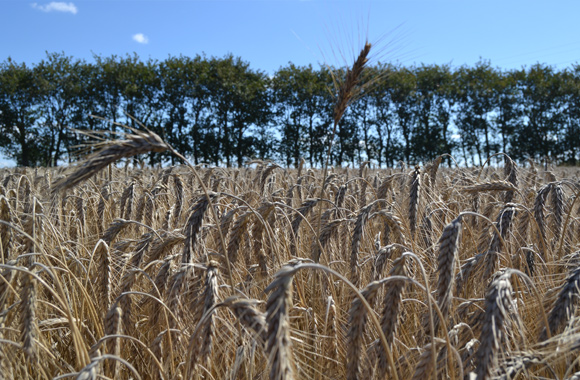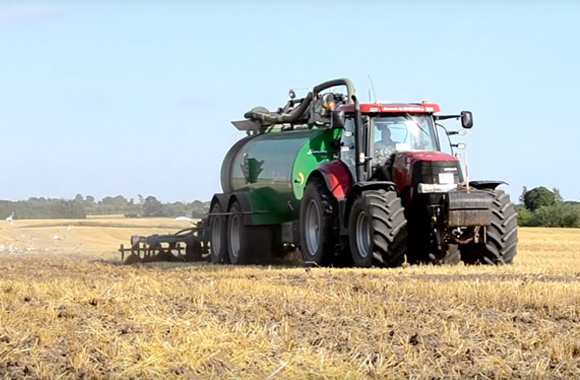 A future with horse beans.
Horse beans are our latest invest, in the further development of our crop production. Cultivation of horse beans was tested for the first time in 2014 of 20 hectares with good results. Since then, we have experimented and further developed our cultivation of beans.

The horse beans are incredibly protein rich, and our entire production is added to our pig feed as a substitute for soybeans. We have good experiences with the horse beans, both economically, where it is clearly a cheaper feed than soybeans, as well as part of our pig feed, which gives a variation and a healthier diet for the pigs.
Machine services to Midtjylland.
Due to our large field operation, we have a large machine park. All cultivation of soil takes place with our own equipment, which means that we have all the necessary machinery from spring's first encounter to the summer's autumn and preparation for winter.

In the local area Kjellerup and the surrounding area, we can also continuously remedy, as we can cover a wide range of farming machinery. We are always open to the possibility of new cooperations. We would gladly like to talk too you, about how we can help you fulfill your task.